Private Coaching Session with Stefanie Bruns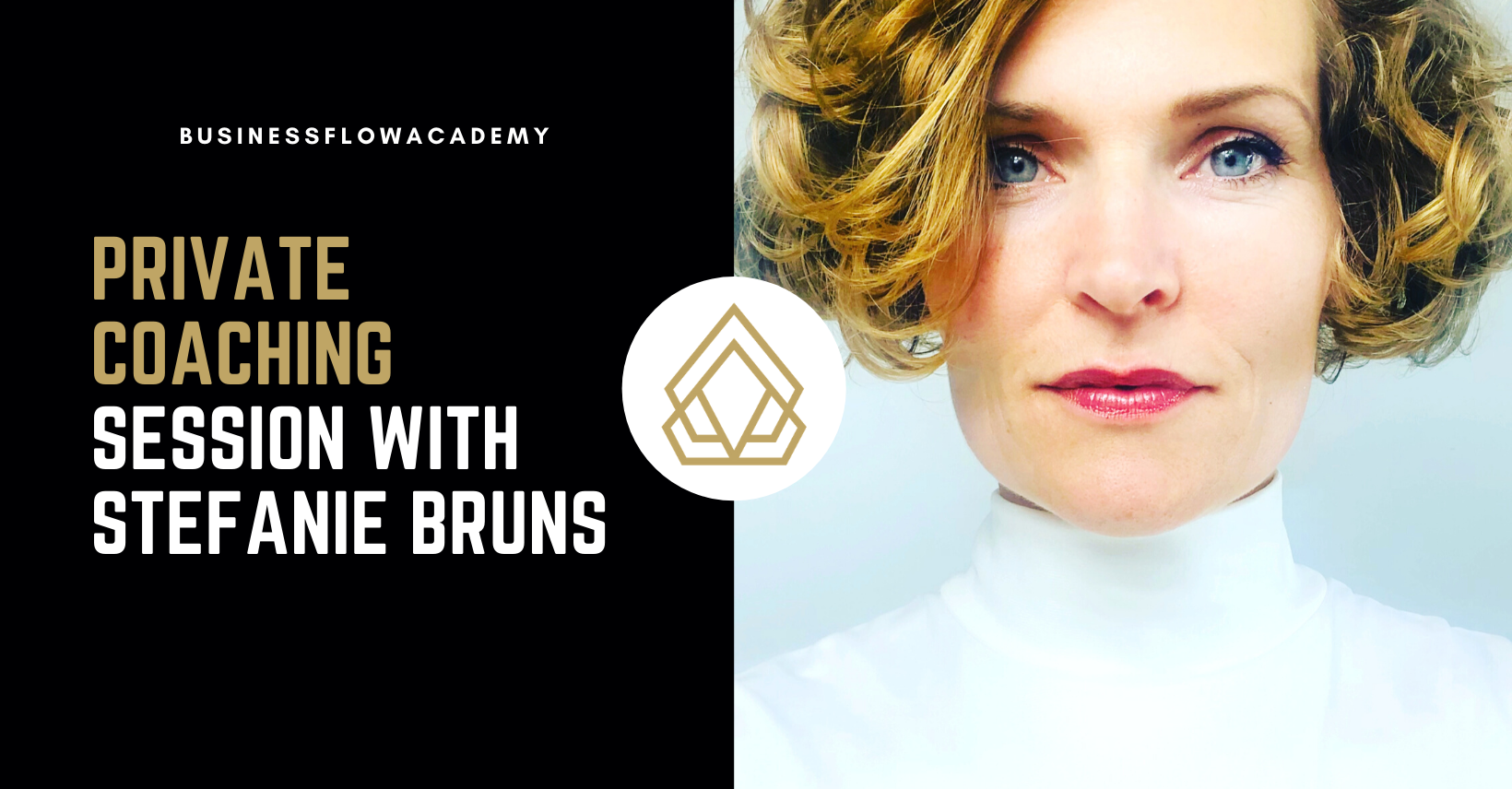 Many experts, coaches and other thought leaders are excellent at their job, but they do not attain the income they desire. We at the BusinessFlowAcademy can support you in changing this.
Since Stefanie Bruns focuses primarily on training groups in her BusinessFlowAcademy, 1:1 consultations only take place in exceptional cases. If interested, a booking can currently be made online for individual coaching!
Private Coaching – what you can expect
Private coaching with Stefanie Bruns for a personal BREAK THROUGH
60 to maximum 90 min one-on-one: Strategic guidance to clarity in self-employment and self-awareness. Alignment with the most essential thoughts, insights, goals, feelings and realizations in personal life by integrating the strongest forces in the human being: Love, clarity, inner peace and self-awareness, which can be shaped into determination. Inspiration and initiation into states of consciousness and deep insights, such as how healthy, "radical self-love" becomes possible, or how addictions and habits can be permanently and sustainably changed and transformed into health and the best possible results.
Single appointment from 1.000 € excl. VAT per hour (only 800 € for 5 sessions)